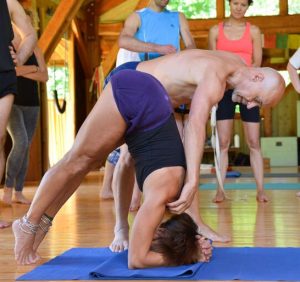 Monday 26 August 2019
10:30am – 1:30pm
Members £36 / Non-members £39
book here.
At: Iyengar Yoga Maida Vale, 223A Randolph Avenue 223a Randolph Avenue, London W9 1NL
Alaric has been teaching at Iyengar Yoga Maida Vale  since 1991 and has been practising yoga since 1983. He has attended classes in Pune and holds the Senior Intermediate certificate. Alaric is a teacher trainer at Introductory and Junior Intermediate Levels.
A minimum of four years Iyengar yoga experience is required to attend.