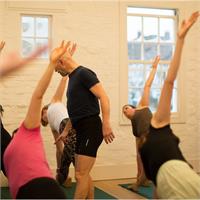 Alaric will be teaching a four day intensive between Christmas and New Year at Yoga Loft in Queen's Park (NW6).
Dates: Thursday 28th, Friday 29th, Saturday 30th & Sunday 31st December
Times:  10.15am-2.15pm (Thu, Fri, Sat & Sun)
Prices: £180 for the whole workshop, £50 for individual sessions
This workshop is for Iyengar yoga students with at least 3 years experience. In order to attend, you should be able to do urdhva dhanurasana from the floor, 5 minutes sirsasana and 8 minutes salamba sarvangasana with halasana.
 Preference will be given to those attending all sessions.
HOW TO BOOK:
If you are a regular student of Alaric's you can book directly online via the Yoga Loft website.