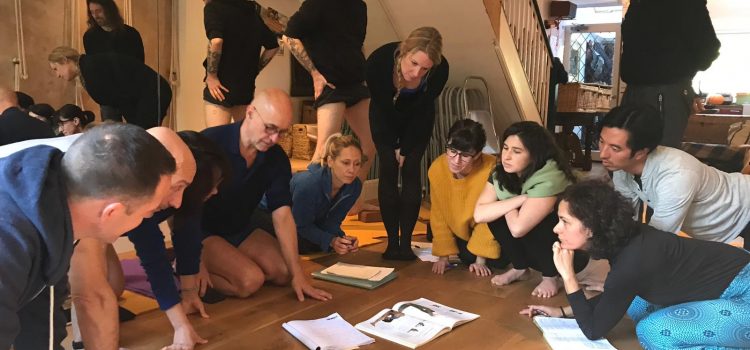 Training to be an Iyengar teacher
Alaric has been training students to become qualified Iyengar Yoga teachers since 2003. To prepare to teach Iyengar Yoga teachers, he spent nearly four years as an apprentice to Sally Sullivan and Steve Richardson on the Maida Vale Teacher Training programme.
He has postgraduate qualifications in education and was and taught English as a second language for many years. He also qualified group facilitator and counsellor.
The first teaching certification in the Iyengar system is the Introductory Certificate.
You need three years of classes with a certificated Iyengar yoga teacher before starting to train as a teacher.
If you are interested becoming a qualified Iyengar Yoga teacher, please contact Alaric at alaricnewcombe@gmail.com with information about yourself and your questions.
Mentorship is continuing online every Saturday.