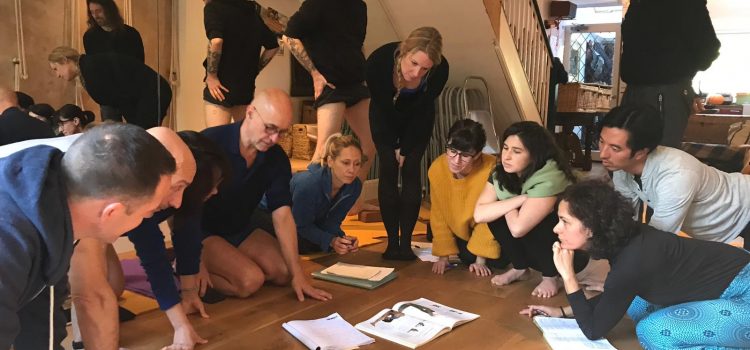 Training to be an Iyengar Yoga teacher
Alaric has been training students to become qualified Iyengar Yoga  teachers and training students to higher levels too since 2003.
He has postgraduate qualifications in education, psychology and psychotherapy and group facilitation. He was a TEFL teacher and is a practising psychotherapist.
You need three years of classes with a certificated Iyengar yoga teacher before starting to train as a teacher. An ongoing teacher student relationship is essential in your journey towards becoming an Iyengar Yoga Teacher the monthly workshops are only part of your learning.
If you are interested becoming a qualified Iyengar Yoga teacher, please contact Alaric at alaricnewcombe@gmail.com with information about yourself your practise, any health issues and any questions.
Mentorship and teacher training is continuing one evening a month on line and monthly in person at Hargrave Hall, Archway N19