Alaric will be teaching a *Livestream* yoga class for YogaLoft
PRICE: Pay what you can afford (suggested price: £30)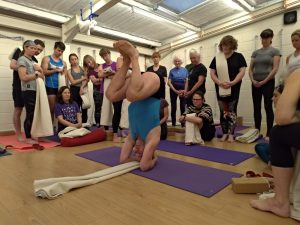 Please register your attendance here.
Students must have a minimum 3 years Iyengar yoga experience and be able to do Sirsasana for 5 minutes.
If you are not a regular student of Alaric's, please contact the studio before booking.
Props: you will need a belt, two bricks, four foam blocks, two blankets, a bolster and a chair. Please contact the studio if you need to purchase or hire any of these.