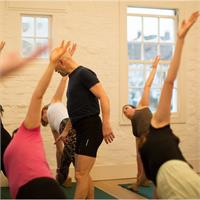 The annual Twixtmas course continues…
TIME: 10am to 1pm | 28th, 29th, 30th & 31st December | Beethoven Street studio
Yogaloft Beethoven St, 27 Beethoven Street London, W10 4LG
Tel: 020 7625 2645 | Email: info@yogaloftlondon.com
STUDIO PRICE: £140 for all 4 workshops | £40 for a single workshop
ONLINE PRICE: £112 for all 4 workshops | £32 for a single workshop (if you need a concession please email us at info@yogaloftlondon.com)
In order to attend you must have minimum 3 years Iyengar yoga experience and be able to do Sirsasana for 5 minutes. If you are a regular student of Alaric and not sure if you can attend then do email Alaric.
If you can only join for a single day, please email info@yogaloftlondon.com and you will be added to a waiting list.
Priority will be given to those students attending all 4 days.
Please take a NHS rapid antigen test on each day of attendance and only attend if you have a negative result.